WELCOME
Des Moines Pest Control is your trusted choice for pest control.  We have been serving Des Moines and the surrounding central Iowa communities since 1974. We are COMMITTED to providing GREAT SERVICE that protects your home or business against the devastation and annoyance of pests.
Our highly experienced and trained staff is continually evolving themselves to fit your specific needs. We've been pioneering innovative treatments throughout the years all while minimizing our impact on the environment. We believe in Total Customer Satisfaction which is why you can expect to live pest free!
Three Time Seasonal Service:
Receive year-round protection from Spiders, Ants and any other crawling insect, as well as, mice with our Three (3) Time Seasonal Service. Services are in the Spring, Summer and Fall with no treatment in the Winter.  It also comes with a 12-month, year-round warranty.  Plus no contract to sign!
Annual & One Time Services:
We also offer annual and one-time services for customers who looking to solve immediate pest problems or have recurring issues yearly such as mice or boxelder bugs.
COMMERCIAL SERVICES
Whether you have a small office or a large warehouse, Des Moines Pest Control offers a program to make sure pests don't invade your business. Des Moines Pest Control offers Monthly and Quarterly services based upon your needs to make sure you are protected year-round.
CUSTOMER REVIEW
This business is awesome. We have used them for over 7 years and they have always done an excellent job.
-Andrea Bagby
ABOUT US
Since 1974, Des Moines Pest Control has been owned and operated by the Williams family. From Robby & Donna Williams to now Chris & Sheri Williams, we aim to treat our customers like family, because to us, your satisfaction is personal. Our commitment to great service is the reason that we still have many of the initial customers that started with us in 1974.
Unlike some of the larger national chains, you can count on seeing a familiar, friendly face visit your home or business for treatments. This insures that the technician is aware of past issues or concerns, as well as, unique circumstances that your home or business may face.
With Des Moines Pest Control, there are no service contracts to sign.  We also utilize on-time appointment scheduling, so you aren't wasting your day waiting for us to show up.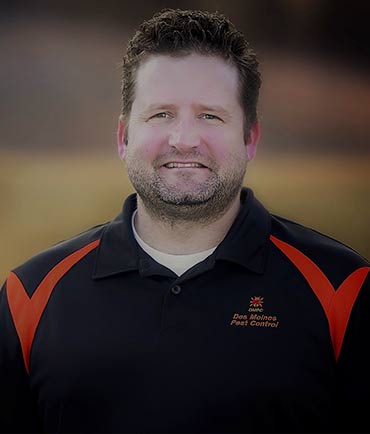 LANCE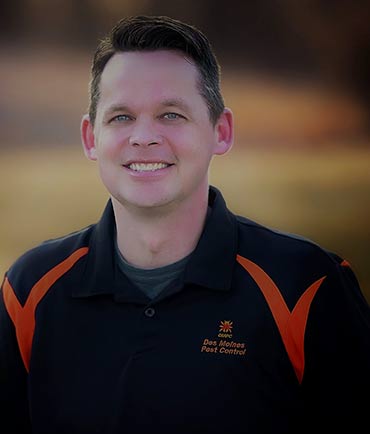 CHRIS